Tactical
Training
Combining data, technology and research allows us to take your tactical training to the next level. Replay Institutes simulator offers superior settings and coaching tools to get the most out of tactical training.
Your players. Your data. Your tactics.
We bring it to live and we help you help your players.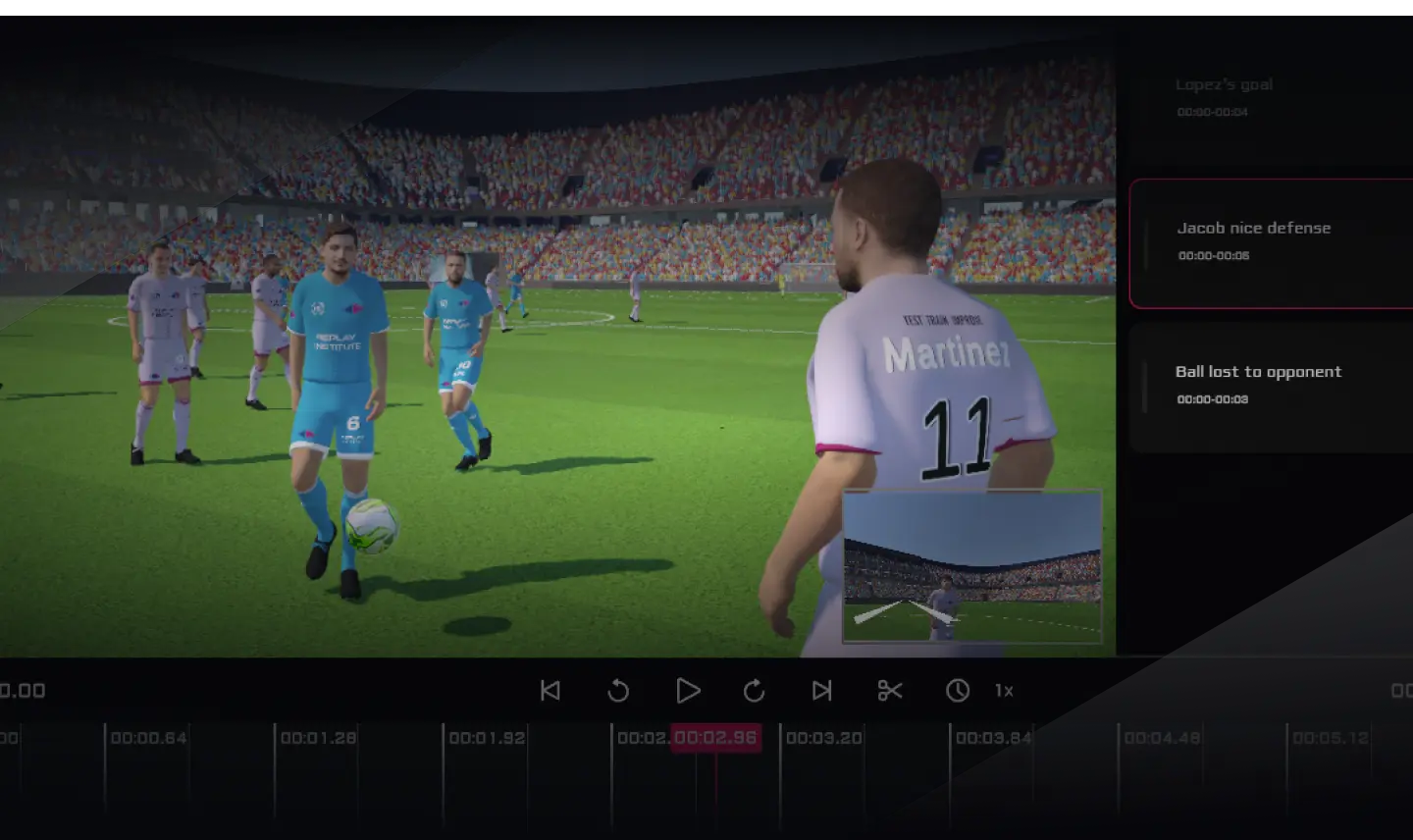 Simply put on your Replay VR set to instantly get back into the game. It's like being back on the real pitch. Choose to be yourself or any other player.
Contact us
KRONPRINSESSEGADE 46E 1306
COPENHAGEN
Denmark

+45 40 30 63 30
© 2023 Replay Institute 2.0 ApS